City of North Charleston Cultural Arts Department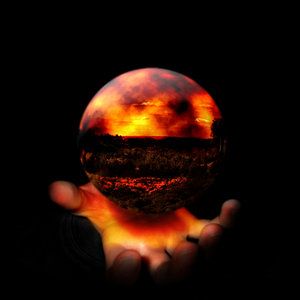 Setting the World on Fire~Phamtom Engima, photographer
North Charleston Arts Festival 5th Annual ART Quilt Exhibition
presents
The opening reception for the Art/Humanity Art Quilt Exhibition will be at 6 pm to 8:00pm May the 5th at North Charleston City Hall
"In art there is compassion, in compassion there is humanity, with humanity there is generosity and love".~ Brock Peters
The Art/Humanity Art Quilt Show is a unique quilt and fiber art exhibition organized in a joint effort by Independent curator/master quilter Torreah "Cookie" Washington and the City of North Charleston Cultural Arts Department.
This exhibition was established to provide a venue for sage art quilters and emerging art quilters who see the connection between Art and Humanity. Art/Humanity will explore themes of Art, humanity, compassion, service, generosity, and love. This year artists were asked to explore "what do these concepts mean to us as art quilters?" The Quilts are all original creations of the artists.
This year for the first time we are excited to include several pieces of wearable art from some of the top wearable artists in the field. Rachel DK Clark, Barbra McCraw, and I.B.Bayo will have art coats on exhibition this year.
"Curating this year has be a great joy and absolutely awesome. Each quilt and garment is as breath taking as the next. Visitors to the North Charleston Arts Festival are in for a feast for the eyes. We are celebrating our fifth year as part of the North Charleston Arts Festival and this really is the best yet" ~ Cookie Washington, Master Quilter,curator.
Also as part of the City of North Charleston's Arts Festival's 5th Annual Art Quilt Exhibition we are presenting "Quilts You Wear, Clothing for the Body and Soul."
The addition of a fashion show by sage art quilter and fashion designer Rachel DK Clark is an honor." I think this will fill the whole left in the tri-county's fashion calendar when the Ebony Fashion Fair ceased production two years ago.
This show features the original and inspired designs by Rachel D. K. Clark and is filled with the visual excitement of wearable art".
In this fashion show/lecture Rachel will be showing over 25 coats, vests and capes representing a wide variety of styles from casual to elegant. She'll showcase ethnic and ethnic-influenced garments in a contemporary manner. Many garments in this show are based on a particular culture or influenced by a particular culture. The unique designs, colors and interesting techniques make each of Rachel's garments an unforgettable masterpiece.
This fashion show lasts approx. 2 hours.
Tickets are $20 and $25 the day of the show.
Call the North Charleston Cultural Arts Department
@ 843 740 5852 for tickets.
Reserve Now! Seating is limited.
Rachael Clark wearable art: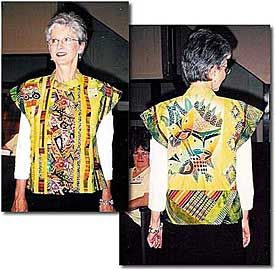 Rachel D.K. Clark is a contemporary folk artist, teacher and lecturer who come from a long line of sewers, beginning with her great-grandmother. She has been doing wearable art since 1973 and teaching on the national circuit since 1990. Eclectic fabric mixes, vibrant designs, and a keen sense of humor characterize Rachel's work.
While her garments and quilts can be whimsical, political or a personal statement it always reflects her love of traditional quilt making. She has done many one-woman shows around the country and her work has been featured in various gallery shows, magazines such as Threads, and "The Quilting Quarterly" on HGTV's Simply Quilts.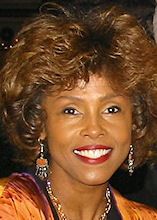 Barbara McCraw is a retired Medical Technologist now working as a fiber artist. She has sixteen years of experience, teaches classes, and lectures with her partner, Teresa Sherling. Her works have been shown in local and national galleries and universities. She is a multiple ribbon winner in the Masters Category at Dallas Quilt Shows, and her quilts have been juried into the American and International Quilt Shows. She was the subject of a CBS human interest story, featured in several newspaper stories, and recently featured in a documentary created by the University of North Texas Radio and Film department.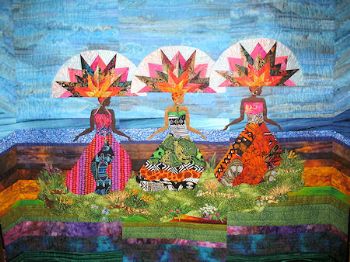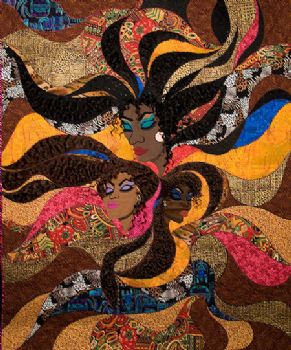 "The Gospel Truth" & "Piano Dancing" 2 of her art coats that will be part of our exhibition as well...
• Chosen for exhibit Kansas City African American Museum
• Chosen for art exhibit at Tarrant County College, Texas
Jacquelyn Hughes Mooney, a native of New Orleans, is a visual poet, came about her artistic happenings with daydreams, coloring books and doll houses creating contemporary quilted textile collages. Her works are in numerous exhibitions housed in both private & corporate collections including Oprah Winfrey, the Hon. William Jefferson Clinton, George H. Bush Sr., Bill Gates Sr., Drs Bill & Camille Cosby, Johnnetta Betsch Cole, Maya Angelou, Danny Glover, Baroness Valerie Amos & others. Her poem "Sing a Song for N'Awlins" will be in the 2011 release of the book "Hurricane Katrina: A Poetic Commemorative" by Miriam Chitiga (University Press).
Jacquelyn's popular If Jazz was a Color? Visual series have been featured at the American Jazz Museum, the Contemporary Art Center, Buttonwood Art Space, Kemper Gallery, Villa Treme Museum, Museum of Apparel, Textile & Interior Design; the River Road African American Museum and the Autry Museum of Western Heritage among others. A variety of periodicals & books have highlighted Ms. Mooney's work such as Business Weekly, Emerge, More, New Orleans Magazine, Essence, Spirit in the Cloth, Black Threads, A Communion in the Spirit and others. She has enjoyed a number of corporate commissions including Exxon Mobile, Johnson Baby Products, Genentech, Food Lion & other. Ms. Mooney has appeared on NBC's Today Show, the Bev Smith Show, Minority Business Report. She is a storyteller, published poet, lecturer & workshop presenter.
Improv @ Dat Sharp Eleven
©11
Steppin' Out on Dat High Note
©11
Invent What You can Imagine
©
Kemper Gallery, Manhatten, Ks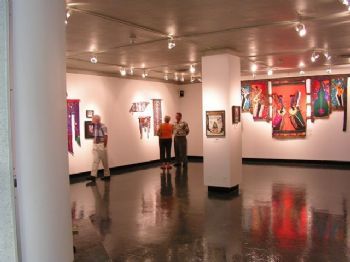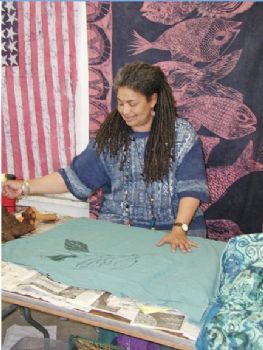 Arianne King Comer, a BFA graduate of Howard University, has been an Artist in Residence on the Old Navy Base in North Charleston, SC since 06.
In 1992, Arianne received the UN/USIS grant to study under the renowned Batik artist Nike Olyani Davis in Oshogbo Nigeria, where her passion for indigo manifested.
She was owner of Ibile Indigo House on St Helena House '98-04. In 2007, she had the opportunity to join The Charleston Rhizome Collective to conduct a textile workshop in batik and indigo at the World Social Forum in Nairobi, Kenya.
Arianne has also traveled to Istanbul, Turkey, where she designed boutique denim wear for Mavi Jeans.
In 1999, she was featured in the PBS documentary, "Messengers of the Spirit," and in 2003 was featured in an Indigo Art segment on HGTV's "Country Style," which is still in syndication.
Arianne is an art consultant, lecturer, teacher, and textile artist.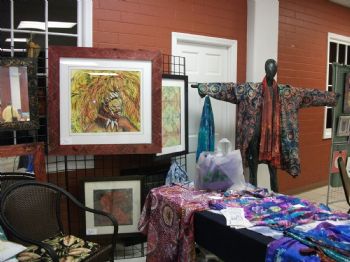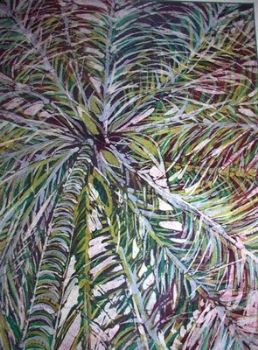 Born in Osogbo, Osun State, Nigeria, the ninth generation of a traditional weaving family, Bayo [pronounced Bio] learned his trade at an early age from generations of cloth artisans. Affectionately known as IBB.
Bayo adapts his reverse appliqué and quilting techniques to American styled jackets and vests. He combines the hand woven; hand dyed, and embroidered fabrics made by his family in Nigeria with other fabrics to create the uniquely designed clothing in his I.B.Bayo line. He also teaches Nigerian Batik and Reverse Appliqué workshops, and gives presentations on his family history showing clothing that spans from past generations to modern creations.