It is official...
I have now entered the ranks of an elder and THIS moon has prepared to rock the moon!
I do indeed feel different. No it is not euphoria of it being the day I was born,. In fact I have a poster ai had done awhile back from a company where they will go back to the day of your birth + the city you were born in and show you where the moon, the stars and the earth was on the day of your birth, at that precise moment.
My poster reads"She rocks from the day she was born" ...
How appropos! And how funny it was a waxing crescent moon on that date. It amuses me so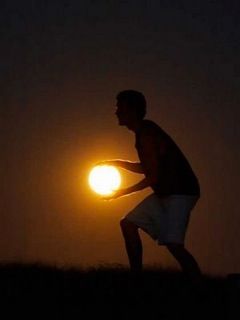 .
I feel more at peace,or maybe I feel more ME right now. Feeling full with the promise & the possibilities that this 6th decade will yield. And I am not naive to believe there will be the bumps in the roads, people who will not act right coming along the way, I just know that I will be just fine despite them. They will be who they are, I will be who I am...
For those who have yet to each this stage know that it is nothing to dread... It feels really cool.
I am pumped and ready to roll!
Early tomorrow I will probably submit my last post as I will be offline for several days. Those of you who I have been honored with you reading my blogs know I will be having surgery, the 1st move toward rocking the moon.
I love this quote by Bob Marley: ‎'The truth is, everybody is going to hurt you; you just gotta find the ones worth suffering for". ~Bob Marley